Oswego City Hall c.1906
The Oswego City Hall is located at 13 West Oneida Street. Built in 1870, it is constructed of Onondaga limestone, is three stories high and features a Mansard roof with a central clocktower. It was designed by architect Horatio Nelson White and cost the city about $100,000 to build.
Upon completion, it initially housed the city jail and police department offices, the offices of municipal authorities, the board of education and the council chamber.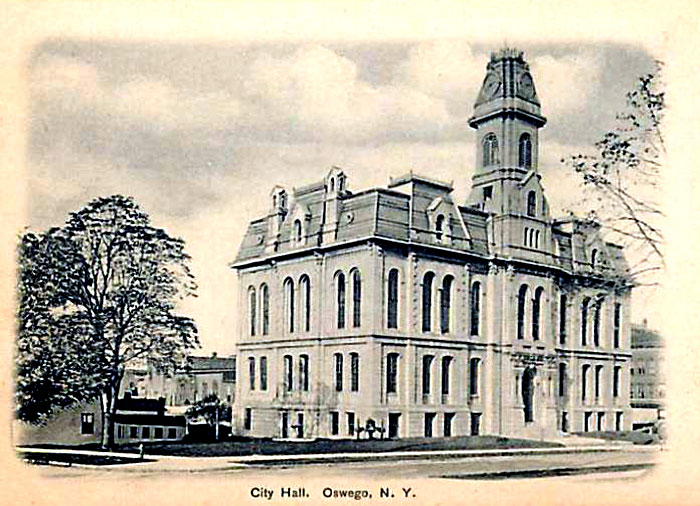 City Hall, Oswego, N.Y. circa 1906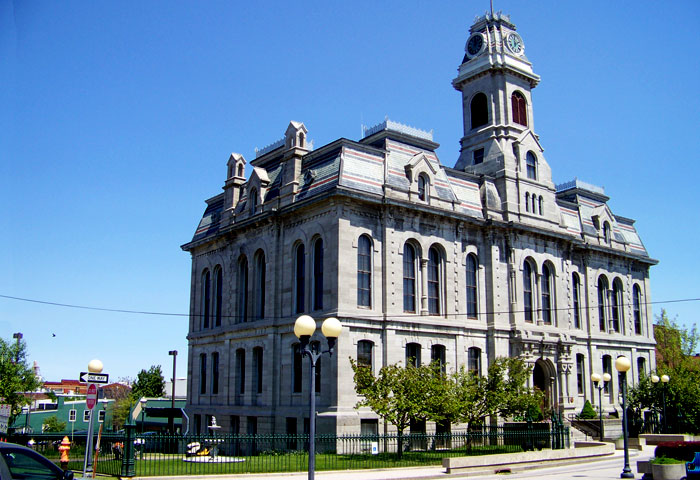 City Hall, Oswego, N.Y. 2012