Park Hall | SUNY Oswego
The Industrial Arts Building was the second structure added to the campus. Building started on August 28, 1930 with a price tag of $300,000. It opened in 1932.
This building was organized and equipped by Joseph Park, a 1902 Oswego alum and an expert in his field of industrial arts.
Prior to the construction and opening of the Industrial Arts Building, Park originally headed and taught the entire industrial arts curriculum with help from students in the basement of Old Main (now known as Sheldon Hall).
The Industrial Arts Building was later renamed Park Hall in honor of Joseph Park.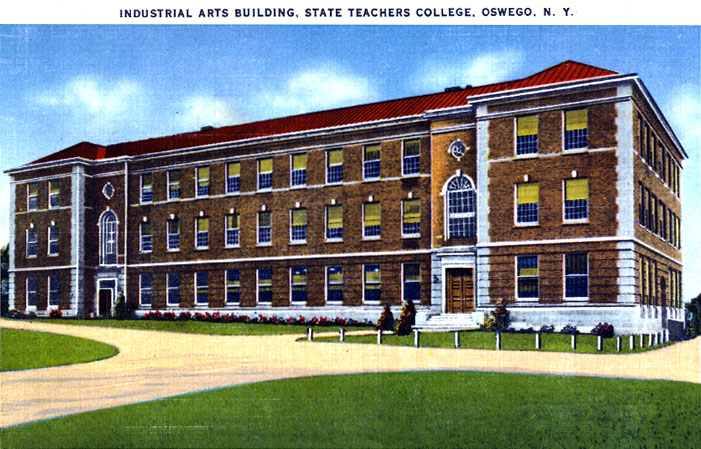 Industrial Arts Building, State Teachers College, Oswego, N.Y. circa 1932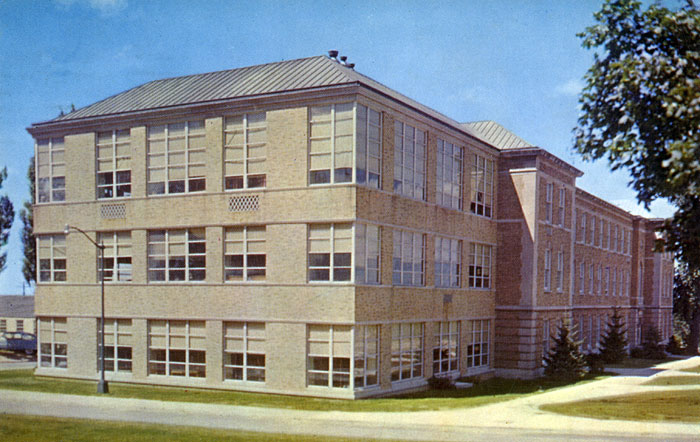 Park Hall, State University College of Education
State University of New York, Oswego, N.Y. circa 1965